The Waitemata Riding Club Incorporated 
is an adult only (21+) riding club based around West Auckland, New Zealand.
Established in 1987, its aim is to provide a relaxed alternative to registered competitions and is proving just as competitive and fun. 
More >>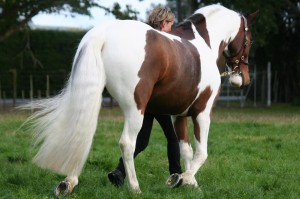 INFORMATION
As many of you know, Woodhill Sands in Auckland is being sold. The Woodhill Sands Trust is a Charitable Trust that has been setup to purchase this property so it can continue as a top class equestrian facility for future generations. They have done a huge amount of work to get funding and working with the Council to get this to happen.
The WRC along with other local equestrian groups have donated money toward this project, but we feel that this is such a great cause, we wanted to raise some more money for the Trust.
So here is "The Great Waitemata Riding Club Raffle". We have a huge prize made up of products from some of the club's  sponsors. All proceeds will go to the Woodhill Sands Trust to help secure this great equestrian facility for us all, so get buying those tickets!
For full details on the Raffle please click here: 
http://www.wrc.org.nz/?page_id=7941
More info please visit their Facebook page: 
https://www.facebook.com/Woodhill-Sands-Trust-584014825120305/?fref=ts
Volunteer of the Quarter Details:
Volunteer of the Quarter - ProVida
Accidents at Events
Anyone competing at our days - if you have a little accident on site - like fall off (Even if minor) or get kicked by a horse, can you please let one of the committee know. We can then get you to fill out our accident register and we are covered for Health and Safety. Can also be used at a later date if needed for an ACC.
Thanks everyone and safe riding
The WRC team
Membership Numbers
Please note that as you renew your membership you will be issued with a NEW membership number.
This number replaces your old number and will not be the same or similar to your previous membership number.
Please ensure you note this number so that it can be used when entering our events.
New numbers will be printed on the front of your envelope as usual. If you receive your newsletter via email, you will receive your new membership number by email also.
If you are unsure what your new number is check out the 
Membership page
 or have any questions please contact:
Jenny De Bazin 
Database Administrator.