The Waitemata Riding Club Incorporated 
is an adult only (21+) riding club based around West Auckland, New Zealand.
Established in 1987, its aim is to provide a relaxed alternative to registered competitions and is proving just as competitive and fun. 
More >>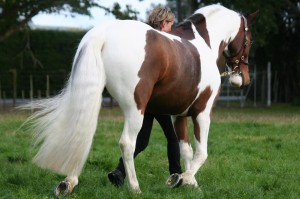 INFORMATION
Volunteer of the Quarter - ProVida
Message from our President
What a great night the AGM was last Saturday! It was nice to see over 70 members brave the cold and come along. Thanks to our sponsors and the committee for making it possible. A full list of sponsors is on the website, please support them when you can.
Sadly, we said farewell to our president Amber Disley, after 17 years on the committee. What an amazing contribution she has made to the club.. Her leadership on the committee has been brilliant and has made all our jobs much easier. We will miss her heaps, but wish her good luck in the future and a well earned rest from the committee.
Both myself and our new Vice President, Hayley Drury, along with the rest of the committee will be working hard to bring you lots of events this year. Our first one up is a Ribbon Day booked for the 20th of August. Details will be up on the website and FB shortly. This is always popular day with rings to cater for cautious riders, green and young horses and also more confident riders. So get your entries in!
Also the year has rolled over so its time to renew your membership for 2016-2017. We have kept the fee at $40, so please fill in the form on the events page and we will send you out your new membership number. Or if you prefer to post a form you'll find it at the same place.  Cheers Tania - WRC President
Full sponsors list for 2016/17
Wolfpak Beachcroft Equestrian
Bridle Buffet
Dunn Contracting Limited
Dunstan horsefeeds
Melissa Steed – Pemberley Stables
Renew Beauty and Skin Clinic
Sue Pennington
Vernon Logistics
Ridersmind.com
FourFlax
Equillibrium
Debbie Young – Harcourts Kumeu
Mike and Sandy Rowe
Bridle Buffet
ShowCircuit
Symmetryinmotion Pilates & Ponies
Vetpro
RD1 Albany
Waitakere cover repairs
Saddlery Warehouse Kumeu
Fibre Fresh
Accidents at Events
Anyone competing at our days - if you have a little accident on site - like fall off (Even if minor) or get kicked by a horse, can you please let one of the committee know. We can then get you to fill out our accident register and we are covered for Health and Safety. Can also be used at a later date if needed for an ACC.
Thanks everyone and safe riding
The WRC team
Membership Numbers
Please note that as you renew your membership you will be issued with a NEW membership number.
This number replaces your old number and will not be the same or similar to your previous membership number.
Please ensure you note this number so that it can be used when entering our events.
New numbers will be printed on the front of your envelope as usual. If you receive your newsletter via email, you will receive your new membership number by email also.
If you are unsure what your new number is check out the 
Membership page
 or have any questions please contact:
Jenny De Bazin 
Database Administrator.