The Waitemata Riding Club Incorporated 
is an adult only (21+) riding club based around West Auckland, New Zealand.
Established in 1987, its aim is to provide a relaxed alternative to registered competitions and is proving just as competitive and fun. 
More >>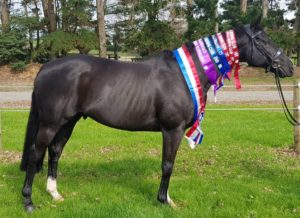 Upcoming Events (See EVENTS PAGE for more info):
Micromed Dressage Day 3
Day 3 of the MicroMed Dressage series entries are now live.  On the new Matariki public holiday.
Looking forward to seeing which combinations contest the series at each level and welcoming new faces to give dressage a go in a low key friendly adult riding club environment . Please remember we are an Adult riding club (Riders must be over 21yrs).
Schedule as per photo below & also available on our club website + EE.
ENTER:
Click here
TESTS: 
Click Here
Get in quick as last show we had to close entries early due to numbers!
Series points available in the 'featured' or 'announcement' section at the top of both the community and members WRC Facebook pages.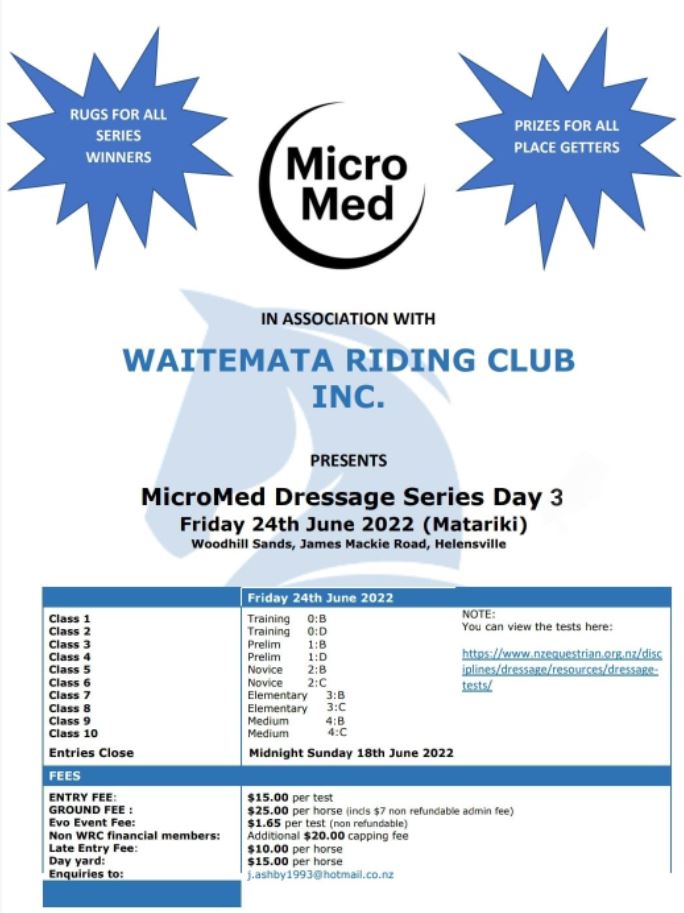 Annual General Meeting and Prize Giving
Our AGM will take place on Saturday 23rd July. As well as the general club affairs, come and celebrate with the winners from this season. We will be providing light nibbles and a glass of bubble on entry as well as Non alcoholic beverages. BYO alcohol is welcomed. Full details on the flyer below. Enter the AGM here: ENTER HERE
https://docs.google.com/.../1FAIpQLScOwDGYtQ.../viewform
Join the committee:
As part of the AGM we will be electing the committee. If you would like to join our committee – please let me know by emailing info@wrc.org.nz including if there is a role you are interested in. We have a large general committee along with 4 specified roles as follows: President, Vice President, Secretary and Treasurer. Nominations for the committee close at 5pm on Sunday 17th July.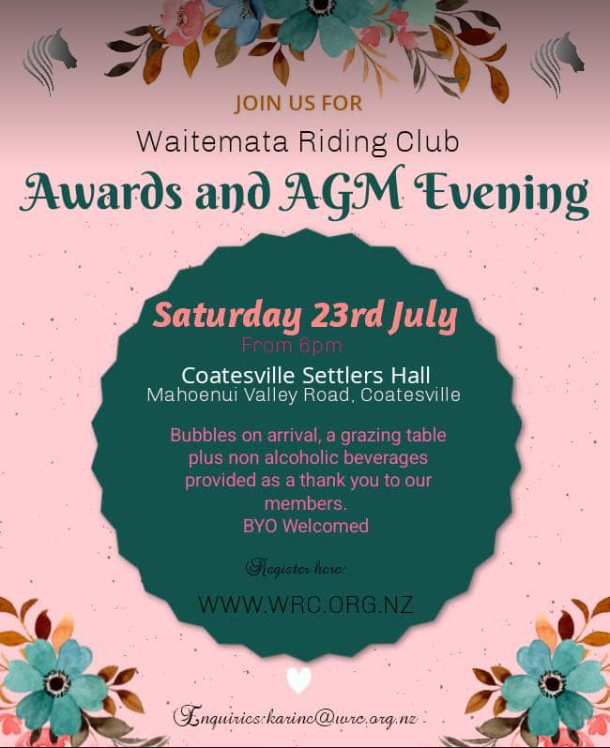 Membership 
Its time to renew your membership!
Please note that as you renew your membership you will be issued with a NEW membership number.
This number replaces your old number and will not be the same or similar to your previous membership number.
Please ensure you note this number so that it can be used when entering our events.
New numbers will be printed on the front of your envelope as usual. If you receive your newsletter via email, you will receive your new membership number by email also.
If you are unsure what your new number is check out the 
Membership page
 or have any questions please contact:
Tania Aitken
 our
Database Administrator.